Who Is the Mother of Emile Hirsch's Son, Valor: Is Emile In a Married Relationship or Dating Someone at Present
American actor, Emile Hirsch, best known for his role in Lords of Dogtown, Vincent N Roxxy, The girl next door, Speed Racer, milk, The lone survivor.
On October 27, 2013, his son valor was born at Florida hospital. who is the mother of Emile's son? is Emile married or that boy, valor is from her girlfriend? are the obvious question. To answer your curiosity lets dig into it.
Holding your child in the hands is probably the best feeling in the world. Emile Hirsch has also felt the same when he held his son, valor on October 27, 2013.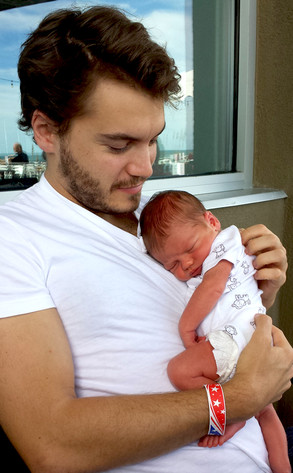 Emile held his son in his hands.
source: Pinterest
Who is the mother of Emile' son?
Emile Hirsch always maintains a low key profile and doesn't reveal much about his personal life. He had posted his photo with his son, valor but never talked about the wife. Sources state that valor's mother is a girl Emile dated before.
on March 2014, Emile was spotted with a girl in Venice beach. She was holding valor' in her arms and enjoying the Saturday afternoon. They took their soon outing, she was holding valor in Bjorn.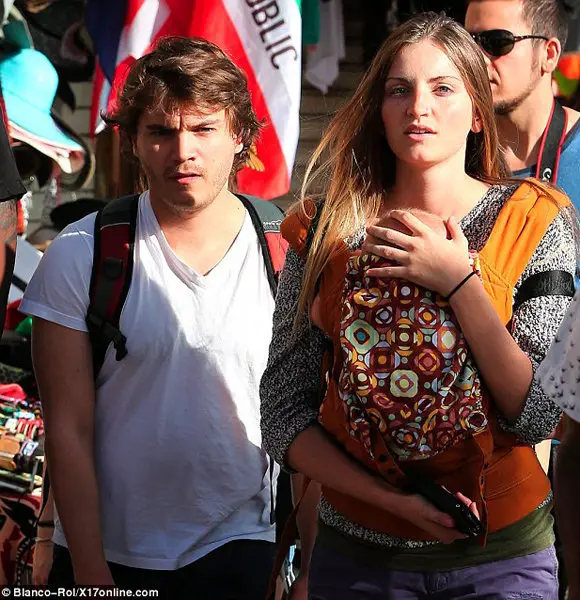 Emile and valor with his mother(possibly)
source: Blanco-Rol
The mother of Emile's son like to keep her life private and didn't disclose her identity. According to Emile, they were reconnected at Oscars party. However, Emile doesn't seem to have a romantic relationship with her anymore.
Is Emile married?
According to the sources, he is not married yet but she had dated her co-star Amanda Seyfried starring in the film 'Alpha dog'.
Amanda Seyfried too had acknowledged about their relationship in her statement in 2010. Amanda had also talked about director Catherine Hardwicke, who later cast her in the movie "Red Riding Hood"
Amanda Seyfried with Emile Hirsch
source: Pinterest
"I had known her kind of a little bit before, when I was dating Emile Hirsch, and I had been to her house before, I completely fell in love with her idea and trusted her from that moment on."
As per the reports, Emile had also dated Brianna Domont, they were spotted together holding hands during the special screening of "Milk at the Landmark" in November 2008.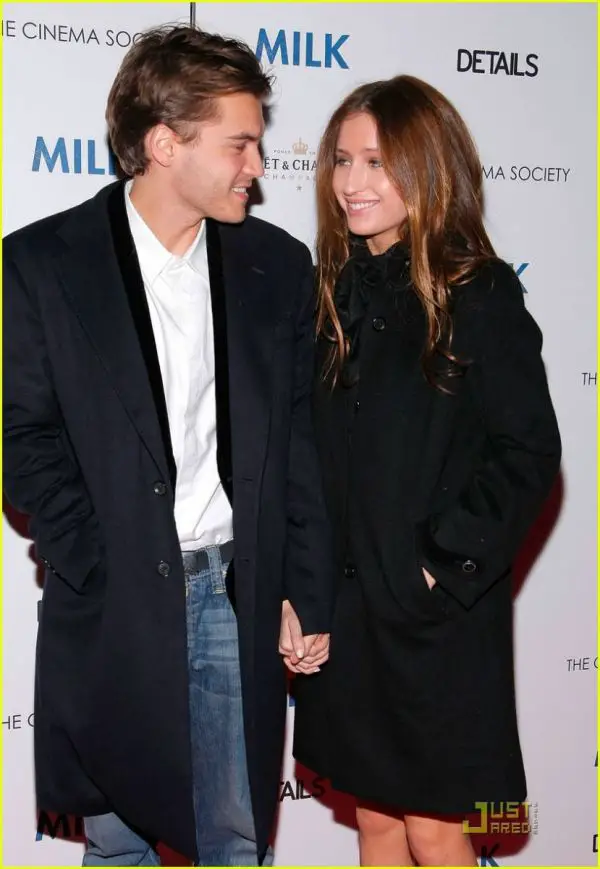 Emile had numerous affairs in the past but they never worked out well and they split. He may be in a search of a perfect partner; let's see when he will get one.