Who is Rafael Nadal Secret girlfriend? Find out his affairs and relationship
Rafael Nadal 30-year-old Spanish professional tennis player is also known as "the king of clay" was born in Manacor, Balearic Islands, Spain.
the tennis at a very young age, with 14 Grand Slam singles title, the 2008 Olympic gold medal in singles, 28 titles in ATP World tour Master 1000 events and 17 ATP World tour 500 tournaments (record tied with Roger Federer). Left-hander Nadal was named the Laureus World sportsman of the year who reached Open Era final more than 100 times on the ATP world tour just turned pro at 2001.
So, let's find out about his Secret girlfriend, affairs, and relationship.
Relationships
Once Rafael Nadal stoped his game for a women, interesting right. But it is nothing like you think it's because he only did that so that the women could find her lost her child.
A very talented guy with a kind heart has only three key women in his life, you may be surprised by that, they are his mother, his sister, and his long love or long term girlfriend.
At the age of 19, Rafael Nadal started dating Maria Francisca Perello (Xisca Perello) at their home town, since then they are still going on. They got engaged on 21st April 2010. Since he was focused on tennis he did not have any time for other relationship or we can say he is loyal.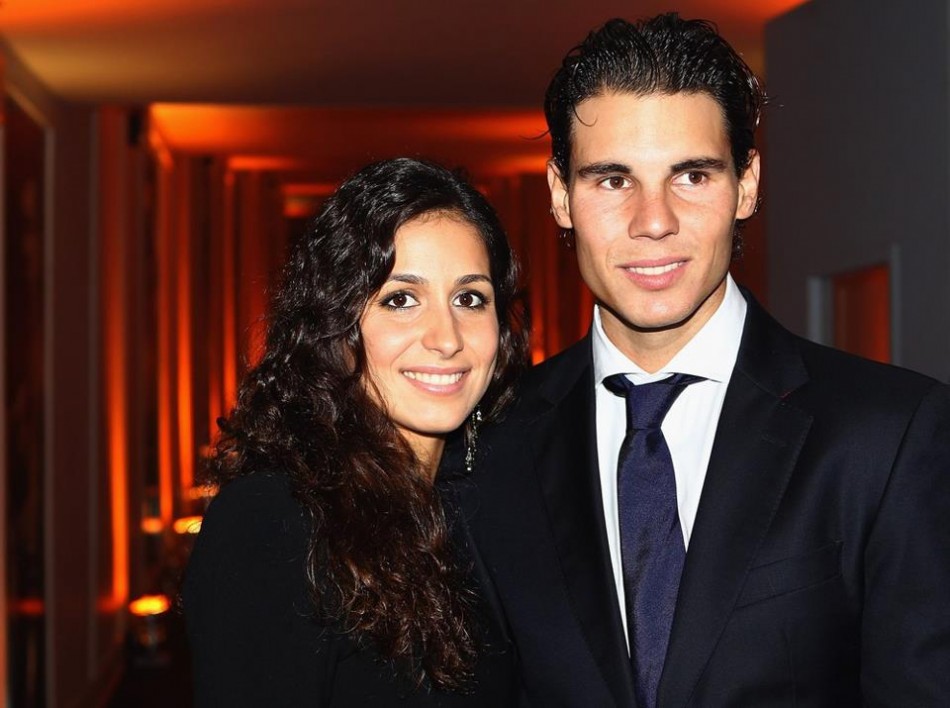 Rafael Nadal and his long love
Source:times
He stayed with his long term girlfriend from the age of 19, has already got engaged.
But he has been seen onscreen with Shakira in the music video at 2009 which caused a lot of problem to both of them and their love life too.
Affairs
Rafael Nadal was focused on tennis and is very good on it so, as far as we know he is a woman man. Only dated Maria Francisca Perillo a former business administration student since he was 19, from then they have been loyal to each other. And no any affair that we know of.
Scandal
Even though, he seems to be loyal he when he was on a shoot with Shakira at her music video Gypsy, a song from the album Gypsy. People at the video shoot saw some chemistry. The source even said that they were flirting and giggling at the shoot.
Due to that statement they had a great problem. Both Shakira and Rafael Nadal and their long love Antonio de La Rau (Shakira's love) and Maria Francisca Perello (Nadal's love) and both of their love had to go public.
Shakira and Rafael Nadal
Source:pinterest
Since Rafael and Maria have already been engaged after a long term relationship, I think they are going to stay the same for the rest of their life.