Tom Cruz an actor who does his own stunts recently got Injured, Will he continue shooting?
Action film! who won't love to see the mouth shuttering stunts in action and thrill themselves along with enjoyment and who wouldn't love to watch, if it's stared by action star Cruise.
Yeah, we are talking about handsome hunk Tom Cruise's upcoming movie "Mission Impossible 6" for which people have been eagerly waiting.
Isn't it so exciting to watch the movie you been waiting for? Of course, it is,
but, it seems that the wait for the movie will get an addition for its release as Cruise hurt himself while performing a stunt.
Let's feed up the hunger of your inquiring mind and know more in detail about all you need.
Tom Cruise meets an accident while performing for a Scene in MI '6', know here.
No one has seen future neither of us can predict what can happen in future. Regarding Mission Impossible star Tom Cruise for whom anything was possible, couldn't escape the unfortunate moment causing him serious damage.
Tom Cruise performing his stunt
Famous Hollywood action star is known for performing his stunts on own risk, Cruise giving a shot for MI 6, made a jump from one building to another. But, for Cruise, it was unlike other days as on August 13, got a slam on his body to the side of the building and crash-landed which left him with a broken ankle.

The incident has not only took Cruise back from Central London to home, it has also given a halt for the production of the film.
Cruise's bad day at shoot of MI '6'
Source: Youtube
The return of Cruise for the stunt again has not been clearly exposed but it is reported that the film will continue its journey after 4 months stoppage.
Well, the film to be released in 2018 awaits the film lovers increasing their impertinence.
Also, you are probably thinking, is Cruise going to hang out with the stunts even after the misfortune?? Okay, let's find out about it down here.
Will action and stunt star, Cruise give an end to his journey in MI6? Will Cruise be performing deadly stunts again??
Alluring 55 years old, Cruise has not only earned fame as a fearless actor but also presents himself as an idol personality who won't give up.
Surely, you may have now guessed that Cruise is not moving away from the death-defying actions.
Tom Cruise supported his name as a daring hero, by his saying "I pride myself and I can still do it. It's just a bad day at work."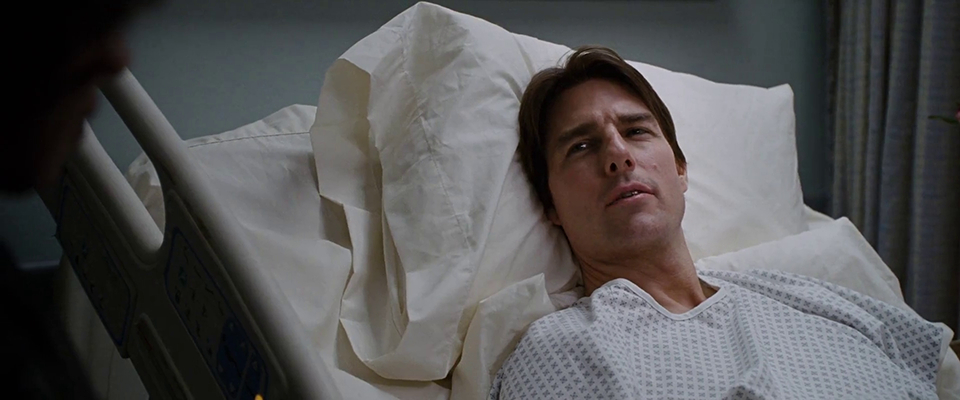 Cruise hospitalized after the accident in MI '6' shoot
Source: ilarge
Well, our hero is not going to stop and nothing's gonna stop Cruise's spirit.
Even though Cruise has got a strong heart, he needs good wishes as well.
Let's hope Cruise to be back soon with the heart freezing stunts and wish the best for further with his box office buster movie MI 6.