Reason behind Chris Patt and Anna Faris break-up, know their relationship history
Being the most talked couple for quite a long time, with their adorable relationship, red carpet moments and normal life with their son; Chris Pratt and Anna Farris has given us relationship goals for so long now. We totally admit it was totally heartbreaking for all of us to see them apart.
Well, Let's know more about Chris Pratt and Anna Farris relationship history and why did they call it quit leaving fans with many memorable moments of them together.
Chris Pratt and Anna Farris's marriage and split
The story started way back in 2007 on the set of Take Me Home Tonight, 80s-set comedy movie. At that time, Anna was a much bigger star than Chris. Though the couple didn't end up together in the movie, love blossomed between them. In 2008, the couple decided to get engaged and in 2009 they got married in Bali. It was her second marriage after divorcing her Lovers Lane co-star Ben Indra in 2007.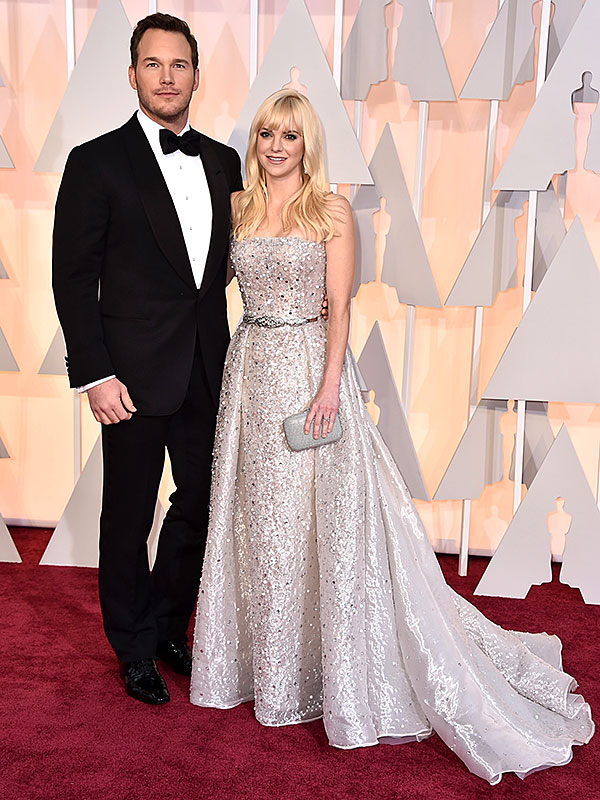 Chris Patt and Anna Farris on the Oscars red carpet
Source: celebritybabies
Back then at the film's 2011 premiere, Chris said:
This is a pretty spectacular moment for us, to be able to come to this movie and fell in love making.
The couple was everyone's favorite since the movie Take Me Home Tonight Pratt and Faris declared their legal separation on August 6, 2017, leaving the fan in a total shock.
Pratt and Faris; Parents to a lovely son
Their happiness got doubled in 2012 when Anna gave birth to their first child, a son, Jack. At the time of his birth, he just weighed three pounds and was born nine weeks early. The premature birth of their son needed hernia surgery but his recovery restored their 'faith in God'. The couple always seemed happy going around and having fun with their child.
Chris Pratt, Anna Faris and their son Jack
Source: inquisitr
But the happy family is no longer together. Despite the differences between them they still want their relationship to be healthy for their child and want to keep the whole thing a little private.
The reason behind Chris Pratt and Anna Faris divorce
The question is "Is fame to be blamed for the split between this couple?".Well, not always but in this case, we can say that it was clear as day. Here, Pratt's massive star power was reportedly blamed for their split.
Here is an Instagram post by Anna Farris, where she is publicly announcing her split with Chris Pratt.
Chris showed with his version of the story on Facebook, to which he added:
"We will continue to have the deepest respect for one another"
Fans are still heartbroken over the whole thing and are mourning the end of their favorite celebrity couple.