President of United States Donald Trump is now Married with Melania Trump, Find out his Married life
The American businessman and now the 45th president of the United States, Donald John Trump was born on June 14, 1946. 70 year old first time politician, Trump was married to three women with two divorces. Trump's long history of married life has resulted into the large pack of his family.
Source: businessinsider
Trump's first exclusive wife
His first wife named Ivana Marie Zelnickova, was the lady of beauty with brain. As she was the executive of Plaza Hotel, Trump Castle Hotel and Casino. They had 3 children named Donald Jr., Ivanka and Eric. The rumors of Trump having an affair with a model Marla Maples, a Georgia Native caused the divorce with Ivana. Their divorce got Ivana 20$ million as the divorce settlement.
Source: lasillarota
An affair with Marla Maples leading to a marriage
Later Trump got married to Marla Maples, a Georgia Native in December 1993. Their marriage was conducted in the luxurious New York ceremony. Their marriage stood for a short period and ended in 1999. The divorce got 1$ million to Marla. From their family, one daughter was born named Tiffany Trump.
Source: theloop
Melania Knauss, Trump's third wife in a row
Trump's another love affair with a model Melania Knauss, a Slovenian resident for a long period of time tend them to got engaged in 2004 in Palm Beach at the Episcopal Church of Bethesda by the Sea of Florida. Trump first met her in the Fashion Week party held in New York city in September 1998. Melania, after the marriage with Trump started her Jewellery business along with other businesses and got successful.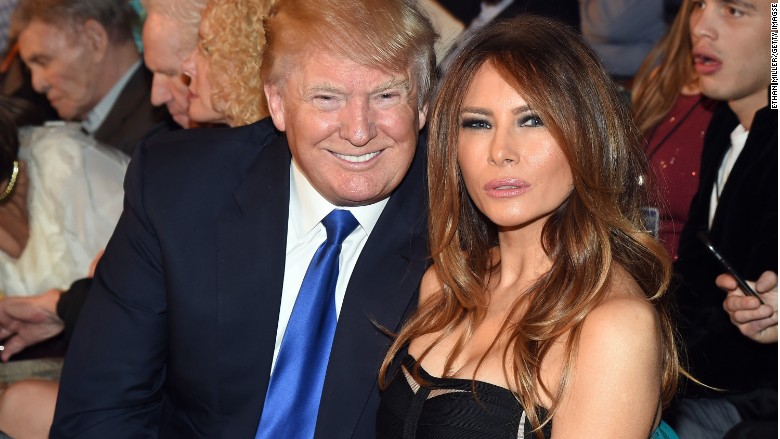 Source: turner
After the president Ronald Reagan, Trump is regarded as the 2nd divorce president of the United States and he is the first president to have a failed marriage more than one time.