How much is Stephanie McMahon Worth? Know about her career and awards
Stephanie McMahon is the on-screen commissioner of World Wrestling Entertainment's weekly television show, RAW, at the present time. She has been the part of the WWE since her teenage. She used to model T-shirts and other merchandises for several WWE catalogs.
Stephanie is originally from Hartford, Connecticut, statedUS. After she gained the degree in "Communications" from Boston Universitystartedher career by working for WWF for full time in 1998.
source:www.wwe.com
About Stephanie's Career:
Mcmahon joined WWF as a model for the WWF's sales and merchandise and escalated her career as an Account Executive for WWF sales office in New York. She was the director of creative writing in 2002, later she was promoted to Senior Vice President of Creative writing in 2006. In 2007,she was promoted to Executive Vice President of Creative and lead towards the development of WWE app, which has over 20 million downloads.She partnered with USO, Tout( a social media company) and also with Yahoo to flourish WWE content. And later on Dec 4th, 2013 she got the position of "Chief Brand Officer", where she was responsible for WWE's brand reputation and working at the position at present.
Stephanie McMahon Net Worth:
Stephanie is currently "The Chief Brand Officer" for WWE's brand reputation and she owns over $77 million worth WWE stock. She has the home earning of 1.7 million dollars according to the estimation of 2015 and her net worth is around 54.6 million dollars which were estimated in 2016.
Personal Details:
Stephanie currently lives in Greenwich, Connecticut, United States. She is a 40 years old and is married to WWE executive/Wrestler, Paul "Triple H" Levesque. She started dating Paul Levesque in 2000 during their scripted romance. They got engaged in 2003 Valentines Day and later on October 25, 2003, they got married. McMahon and Levesque have three daughters named Aurora Rose, Murphy Claire, Vaughn Evelyn Levesque.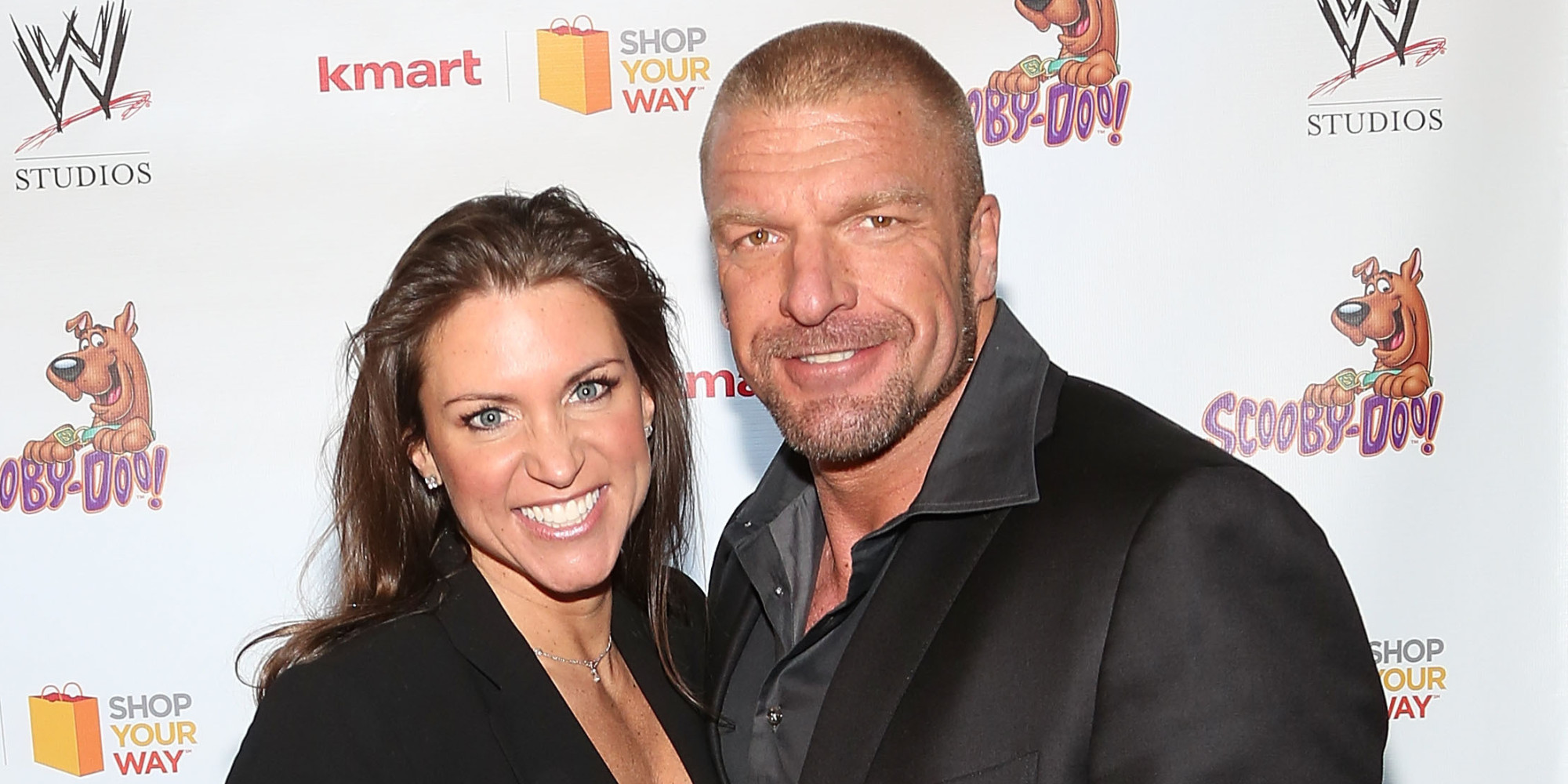 source: i.huffpost.com
Picture: Stephanie McMahon and her husband Paul Levesque
source: s-media-cache-ak0.pinimg.com
Picture: Levesque and their daughters.