Heidi Montang and Spencer Pratt marriage has a new beginning as Heidi shows her Baby bumps
Heidi Montag is preparing to welcome her very first child in October with her husband Spencer Pratt.
The 31 weeks pregnant star seems to be very happy and couldn't keep her hands off from her baby bump. She is seen going around and having fun showing her baby bump and is all excited to welcome her child into this world.
The Instagram post of Heidi of her maternity photo shoot
Seven months into her pregnancy and she still stay active even keeping up her exercise routine.
Pratt may not actually be the one who is pregnant but he is still glowing just as his wife Heidi as proven by their photos. The couple just can't help but smile after announcing they're expecting their first child. They are seen holding each other close on a beach in Santa Barbara to going on a lunch date.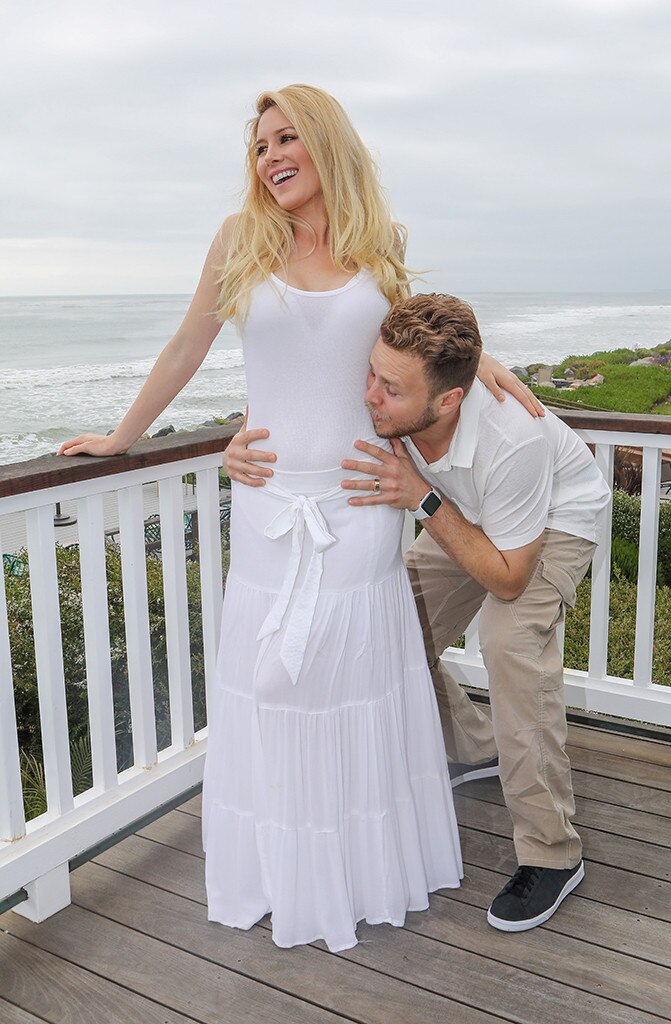 Heidi and Spencer on a beach in Santa Babara
Source:eonline
The couple first announced their pregnancy news on the cover of Us Weekly's April 21 issue. In the cover story, Spencer said following
"Heidi has wanted to be a mom since the day I met her. She has planned for and thought about this"
Heidi added,
"reality is sinking in that we are going to have a child! I've read every pregnancy book and now I realize I don't know anything."
Well, the couple is surely all prepared now.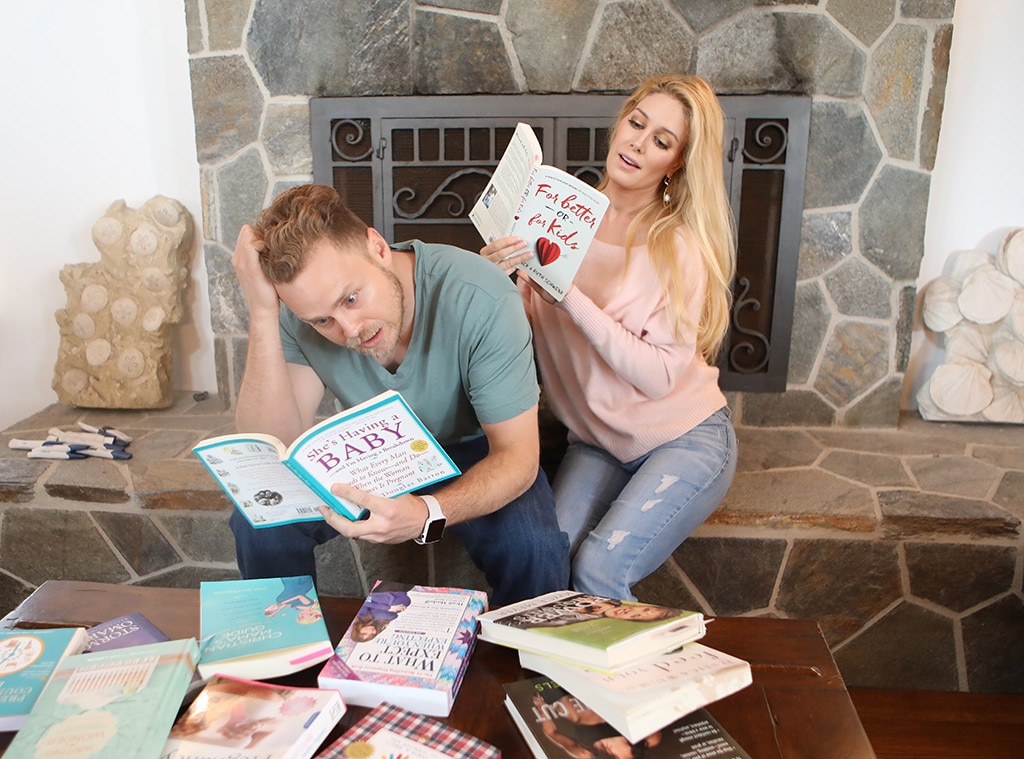 Photos from their pregnancy shoot
Source:eonline
It all started back in 2007 when they began dating after he came to prominence being cast in the series The Hills. Their relationship was a big controversy back then when Montag's friendship with her fellow cast member Lauren Conrad came to the end. The bad relationship between the three became the center focus of the series. It was even rumored that their relationship won't last long. However, they are still together waiting for their first baby to born.
Heidi Montag and Spencer Pratt on CBB, last year
Source:irishmirror
Their relationship was nicknamed as "Speidi". The couple married in April 2009. The mom to be Heidi is all happy about her pregnancy as she even posted on her Instagram about her baby report. Both the Pratt and Montag are equally excited for the baby.
They still seem to be so in love, unlike the celebrity couples who end up after their few years of marriage. As in this era where relationship and marriages are taken as the second priority, let's wish them all luck for their happy Eight years of marriage and more to come the baby they are waiting to have in this October.