Do you know Benefits of Cycling related to Physical and Mental health? Find out Why it is Important
The cycling is the use for various purposes like recreation, exercise, transport, or sport. In a daily life, people cycling for 1 hours they are physically and mentally healthy.Must of the riders are starting to use bicycles for being physically fit and mentally strong or to keep their self-healthy.
In the 19th century, the bicycle was instantly adopted after its introduction. After it's foundation uses of the bicycle is increasing rapidly, Nowadays about one billion bicycles are in use worldwide.
source;www.freepik.com
Importance of cycling
In the comparisons with motor vehicles cycling provide numerous benefit, including the sustained physical exercise. Cycling reduced a consumption of fossil fuels, less air pollution and noise pollution.The physical exercise gained from cycling is generally linked with increased health and well-being.
People are used to cycling too often seeking to improve their fitness and cardiovascular health.The lower limbs who are unable to pursue sports that cause impact to the knees and other joints, cycling is especially helpful for those with arthritis.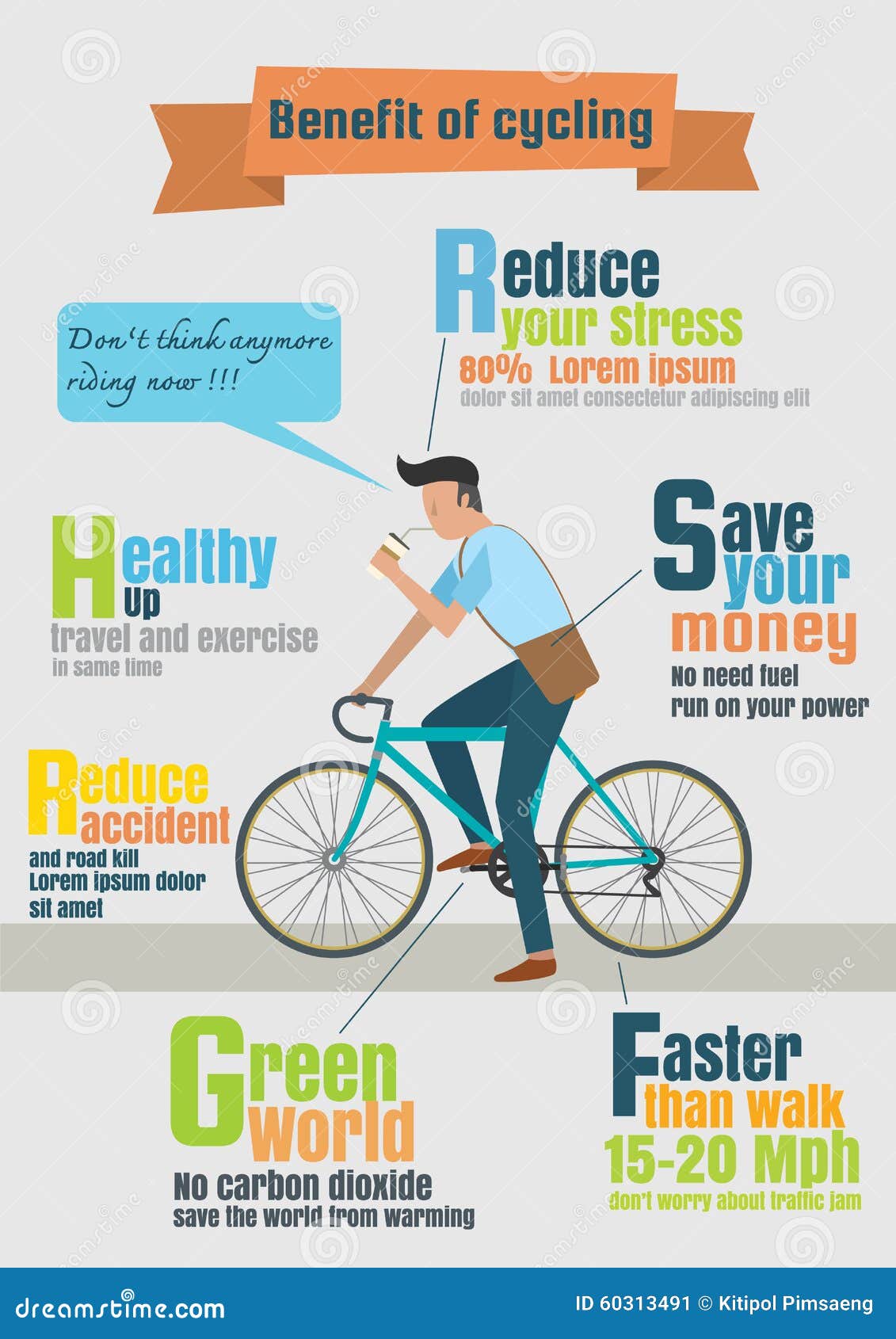 source; Dreamstime.com
Benefits of cycling related to Physical and Mental health
People of all ages from young children to older and adult, cycling is healthy, fun and a low-impact form of exercise. Cycling is easy to fit into your daily routine by riding to the shops, park, school, or work.In short-term morning cyclist might knacker out the cyclist, however, it will help you to catch some quality sleep while you go to your bed.
For your muscles, cycling is the best exercise which uses all the major muscle while you pedal.The health benefits of regular cycling include reduced anxiety and depression, prevention of management of diseases decrease body fat level strengthened bones, improve postures and coordination, decrease stress level.